Landscape Pricing to Help You Plan Your Custom Outdoor Transformation in Parker, CO and The Surrounding Area
Detailed Design Plans Include a Thorough Budget Breakdown, So You Know What to Expect From Your Project
When you dream of a renewed outdoor space in the Parker, Colorado, area, your ideas may all come back to one question: what will I need to invest to make this a reality? When you understand the costs associated with various features and materials, you can better plan for your outdoor oasis.
Though there are a variety of factors that influence the final landscape pricing for your project, including the size and condition of your property, the scope of the project, your chosen materials, and more, we can provide some pricing ranges based on popular project options. At American Design & Landscape, our customized designs come with detailed cost breakdowns, and we'll help you balance your budget and your preferences to give you the outdoor space you desire. Because we've lived and worked here for years, we have experience with local HOAs, and we can help direct your vision to ensure it gets approved before installation begins. As we go to work, you'll continue to enjoy a hassle-free process, where we put your needs first and manage every detail of your landscape installation.
Our landscape pricing includes your personalized landscape design, and each pricing tier could include elements listed in lower price tiers. Take a closer look to determine where your project fits in, then schedule a Landscape Vision Consultation Meeting to get started.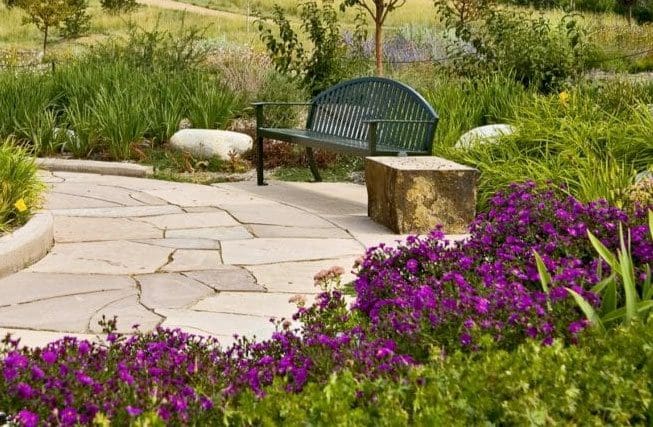 Landscape Refresh: $15,000-$30,000+
Basic refresh of your property to update your landscape from top dressing mulch to planting trees and accent shrubs and perennials.
Landscape Transformation: $30,000-$50,000+
These projects enhance your curb appeal and refresh your existing outdoor features. Choose from upgrades like these:
Lifestyle Enhancement: $50,000-100,000+
Revitalize your existing features and add new ones that breathe more life into your day-to-day life. Give yourself an intentional space to gather with friends and family or take a moment to yourself, enjoying the beauty of your backyard. Here are a few of the features you might consider adding under this price range.
A Private Oasis: $100,000-$200,000+
Elegant entertaining spaces, customized recreational areas, elaborate gardens, and so much more—watch your outdoor space transform into the most popular room in your house. You could incorporate some of these projects:
Large-scale plantings and boulders

Customized pool landscaping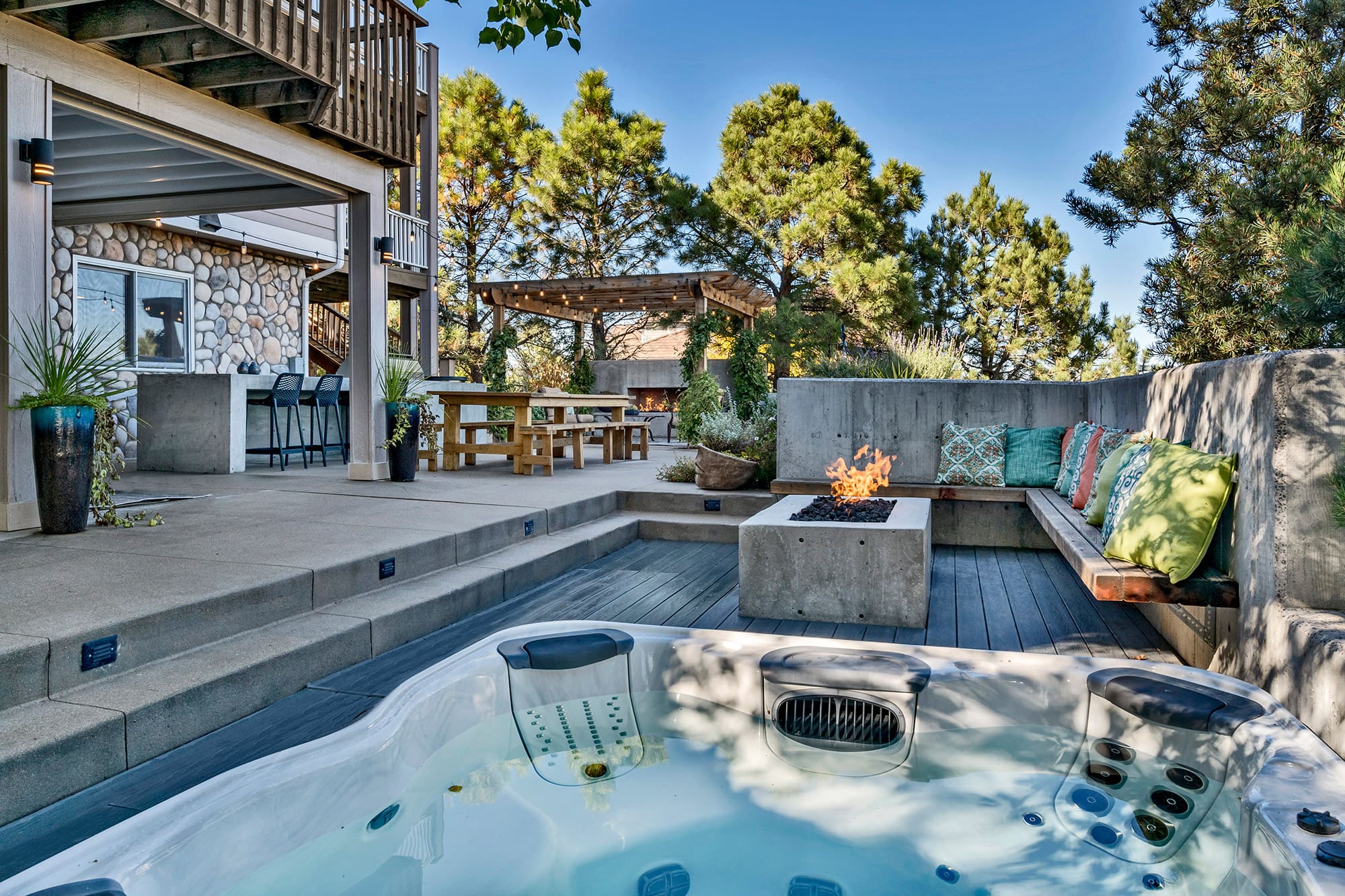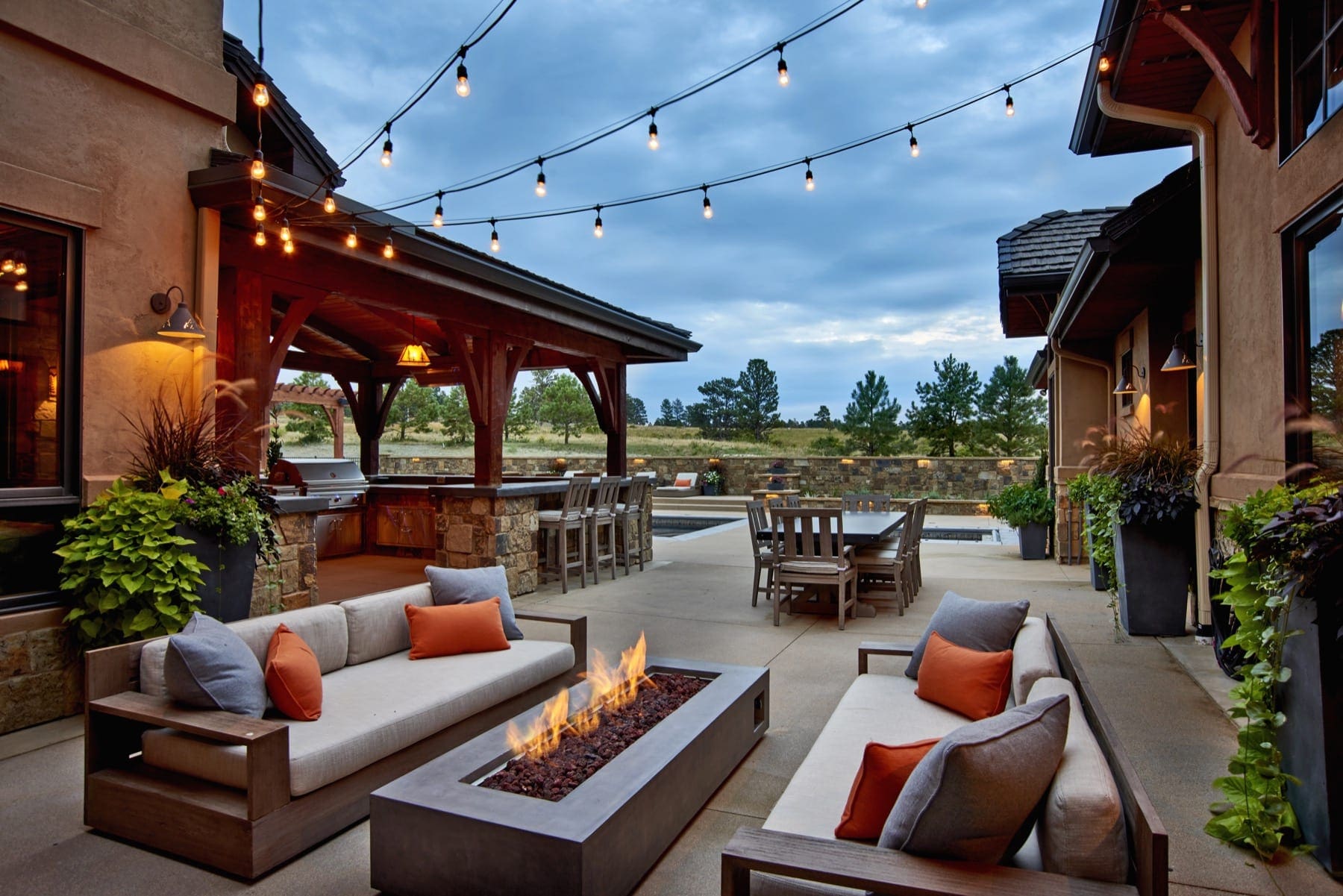 Dream Outdoor Space: $200,000+
The only limit is your imagination. Bring all your outdoor dreams to life right outside your door. Consider any and all of the options listed above, and customize each to suit your aesthetic preferences and lifestyle needs.
Create the inviting outdoor space you've been wanting for your home and your family in Parker, Colorado. Share your vision with us, and we'll go to work.
Your outdoor oasis is personal, and the overall cost will be determined by the size of your space, the features you'd like to add, and the materials you decide to use. Here are the general price ranges for some popular features and services. Additional items are available, inquire for more details.
Site preparation, removals, grading: $2,000-25,000+
Artificial Turf: $3,500+
Drainage: $3,000-15,000+
Patios and/or sidewalks (pavers or stone): $12,000-100,000+
Lighting: $3,000-12,000+
Retaining Walls: $10,000-80,000+
Seat Walls: $5,000+
Fire Features: $8,000-$30,000+
Pergolas/Arbors: $15,000-30,000+
Pavilions: $80,000-150,000+
Water Features: $10,000-75,000+
Outdoor Kitchens: $25,000-50,000+
Grill Station: $13,000+
Sport Court: $35,000+
Inground Trampoline: $3,000+
Outdoor Theater Area: $20,000-$30,000+

This is What More Than 50 Years of Local Landscaping Experience Can Do
Customer satisfaction is our top priority and we work hard to foster great relationships. With timely communication, attention to detail, an organized and consistent work schedule with unmatched expertise, we will create a beautiful long-lasting landscape for you. Every project has the benefit of a dedicated landscape designer or landscape architect who is onsite regularly, ensuring that each project is handled efficiently. From start to finish, your landscape designer will guide you through our comprehensive landscape design and installation process, providing product samples, sharing 3D models and examples of past projects, as needed assistance coordinating with your HOA, and providing general consultation. Our goal is to leave you with a landscape that exceeds your expectations and increases the value of your home.
Our Transparent Landscape Pricing Applies Throughout Parker, CO, and Surrounding Communities
We live and work in the South Metro and greater Parker, Colorado, area, and we love making this community even more beautiful. Our team brings landscaping expertise, a genuine love of Colorado's natural beauty, and commitment to detail to each of our residential projects in these service areas:
Join Our Team of Skilled Designers, Landscape Architects, Sprinkler Techs, and Builders
If you love creating beautiful landscapes in the Parker, Colorado, and South Metro area, browse our careers page for available positions. We're a family-owned business, and we care about our team. We are always looking for professional designers, architects, sprinkler technicians and skilled landscapers who want to advance their career and skills with our local landscaping company. Our company takes pride in treating our employees like family, providing advanced equipment and safety gear, and offering continuing education and training opportunities. Learn more about our benefits and available positions.
Detailed Landscape Pricing, and a Team of Experts On Your Side: Schedule Your Landscape Vision Consultation Meeting Today
When you work with American Design & Landscape, you enjoy a streamlined experience that combines our years of expertise and passion for outdoor living with your unique vision for your home. Our designs blend your needs and preferences with consideration for durability, environmental sustainability, and the four seasons we enjoy in the Parker, Colorado area. It all starts with a consultation, a personalized design, and a clear landscape pricing breakdown to align your choices with your budget. Schedule your Landscape Vision Consultation Meeting to learn more and get started on a customized project that will transform your entire home as it transforms your outdoor space.