Partner with Your Own Personal Landscape Designer to Craft a Custom Space That Fits Your Unique Lifestyle Here in Castle Rock, Colorado
Experience the Thrill of Designing a Landscape That's Specifically Tailored to Your Ideas
The key to a vivacious, stunning landscape is infusing your individual style into the design. Whether you're selecting plant material, walls, arbors, pavers or so much more, our mission here at American Design & Landscape is making your new landscape feel like a natural extension of your lifestyle and home. To keep your ideas at the forefront of our process from start to finish, our landscape designers are certified experts who know how to figure out exactly what you need. From a complete landscape renovation to extending your outdoor living spaces, our team has spent decades creating exceptional, unique landscapes for customers all over Castle Rock, Colorado and the surrounding area.
When you put your landscape design in the hands of our capable team, you can rest easy knowing that the final product will look even better than you imagined. We offer state-of-the-art digital designs and 3D Sketch-Up drawings that allow you to see exactly what your final product will look like before we even break ground. If there's anything you want to change about your new outdoor space, our team can easily modify your landscape design and give you a detailed analysis of how other options would play out.
With state-of-the-art technology allowing you to visualize your design and a staff full of expert designers and communicators on your side, creating the landscape of your dreams has never been easier. Call us today to get started on your journey to landscape bliss!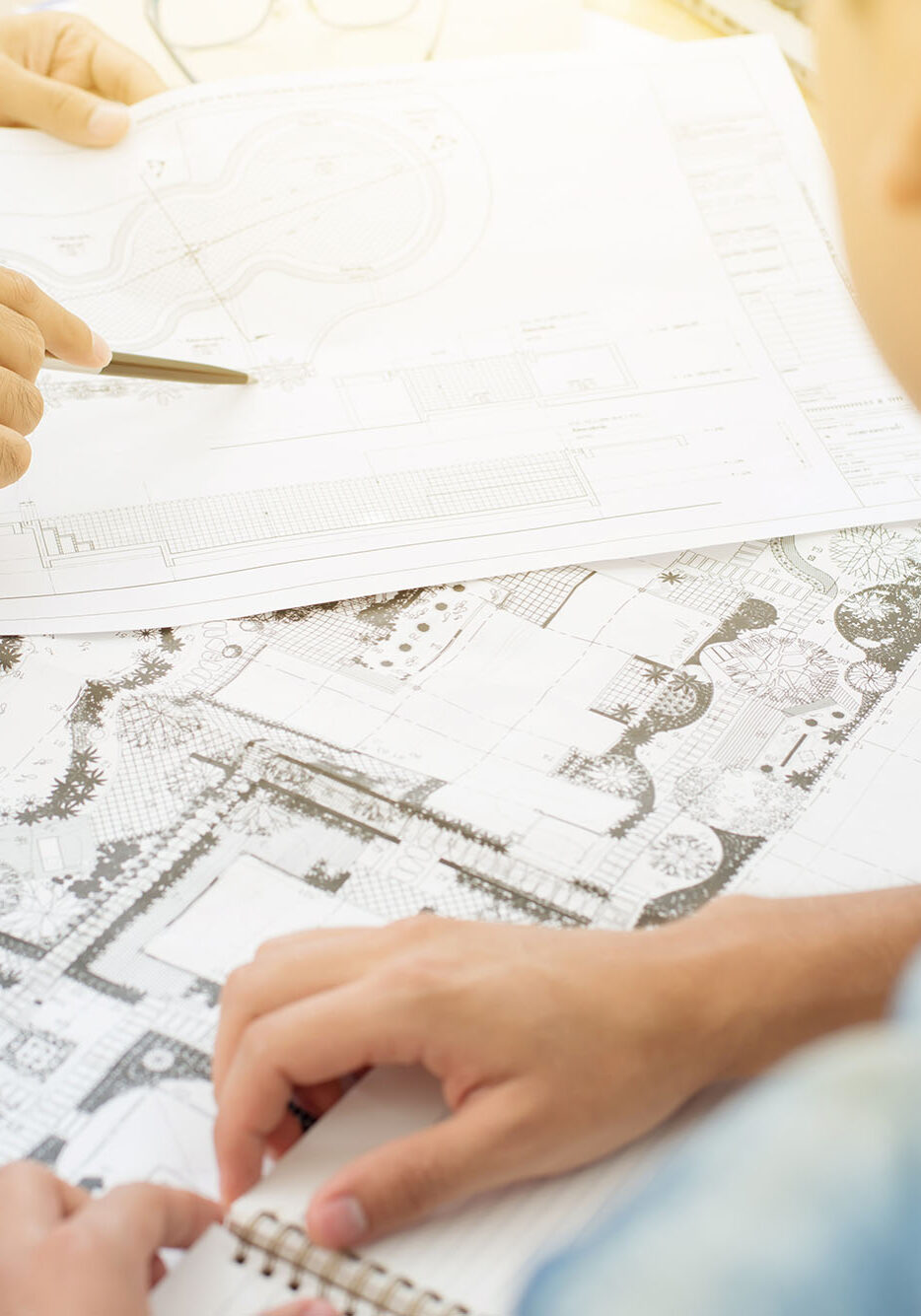 Homeowners All Over Castle Rock Are Glad to Have Trusted Us With Their Landscaping Needs
Joanna and I thank you for a wonderful job. From start to finish the experience has again been wonderful. From the planning and communication to the effort of your employees including daily and final cleanup was excellent.
- Brett A.
Not only did they complete the job in a timely manner but also ended up going above and beyond with leaving my back yard looking better than when they arrived on the first day.
- Emily E.
ADL has been our landscape maintenance contractor for more than 7years now and they do a fantastic job.  I work with Michael and he is great.  He is responsive to our needs, returns phone calls quickly and shows a genuine concern for our property and the importance of keeping it looking beautiful.  He keeps us informed of the progress of all on going projects and sees them thru to fruition.  ADL uses quality plantings and products and is very reasonable in keeping our costs within reason.  They also do our snow removal during the winter and keep our streets and sidewalks clear and safe all winter long.  In short they are the best.  I would highly recommend ADL to any community and or individual any time.  In short they are the best landscape and design and landscape maintenance company out there. 
- Steve C.
We had quite a bit of landscaping done in our backyard and we were extremely impressed with American Design and Landscape. Mike did a great job putting together a plan as well as making great suggestions to us to help our maintenance be less. The project started right on time and the crew worked hard every day providing us with a beautiful new landscape. They also finished right on time and left our yard very clean. I'd recommend this company to anyone. We definitely will be using them for any future projects we have. Thanks American Design and Landscape!
- Ashley D.
Great company to work with. Easy to meet, on time and great design work!
- Michael H.
We've spent over 50 years perfecting our landscape services right here in Castle Rock, and we have an impressive list of satisfied customers to show for it. This testimonial is just one example of the many homeowners near you who are thrilled with the landscape design services we've provided and have seen how a quality landscape has increased the value of their home. To learn more about how it feels to work with American Design & Landscape, browse our local testimonials.
Create Your Landscape Exactly to Your Lifestyle by Working One-On-One with a Custom Landscape Designer
Custom landscape design has many benefits, most notably its vast potential to make even your wildest dreams into reality. Working one-on-one with a certified, talented designer takes this flexibility and uniqueness of custom design one step further. You will be working closely with your designer who will work with you through every aspect of your new space. When you partner with our team, you'll also be able to:
Minimize your environmental impact.

Enjoy our sustainable landscaping services and the convenience and savings that come with them. We have multiple certified sustainable team members who focus on environmentally friendly practices.

Easily customize and change your designs.

Reviewing and revising your landscape design is simple with our state-of-the-art computer aided design software and 3D modeling technology. Couple that tech with the convenience of our easy-to-reach team, and you'll never have to worry about getting stuck with a design that doesn't exceed your expectations.

Relax while we get the job done.

When you work with our team, you won't have to stress about coordinating with your utilities or getting approval from your HOA--we get it done for you. After so many years of service to the Castle Rock community, we're experts at handling those concerns, which means you don't have to be.
Get a Firsthand Glimpse into Our Past Successes in Neighborhoods Near You
These elegant, innovative landscapes are just a few examples from our long list of past successes. From cozy outdoor living spaces to complete landscape renovation projects, our portfolio is filled to the brim with excellent design and execution. Browse even more of our past projects here.
Explore What Other Landscape Goals You Can Achieve with Our Diverse Selection of Residential Services
Here at American Design & Landscape, we offer a diverse array of services including but not limited to outdoor living. Take a look at our other flagship services to see which one is the right choice for your unique needs.
Our Communication-Focused Process Puts Your Needs First from Start to Finish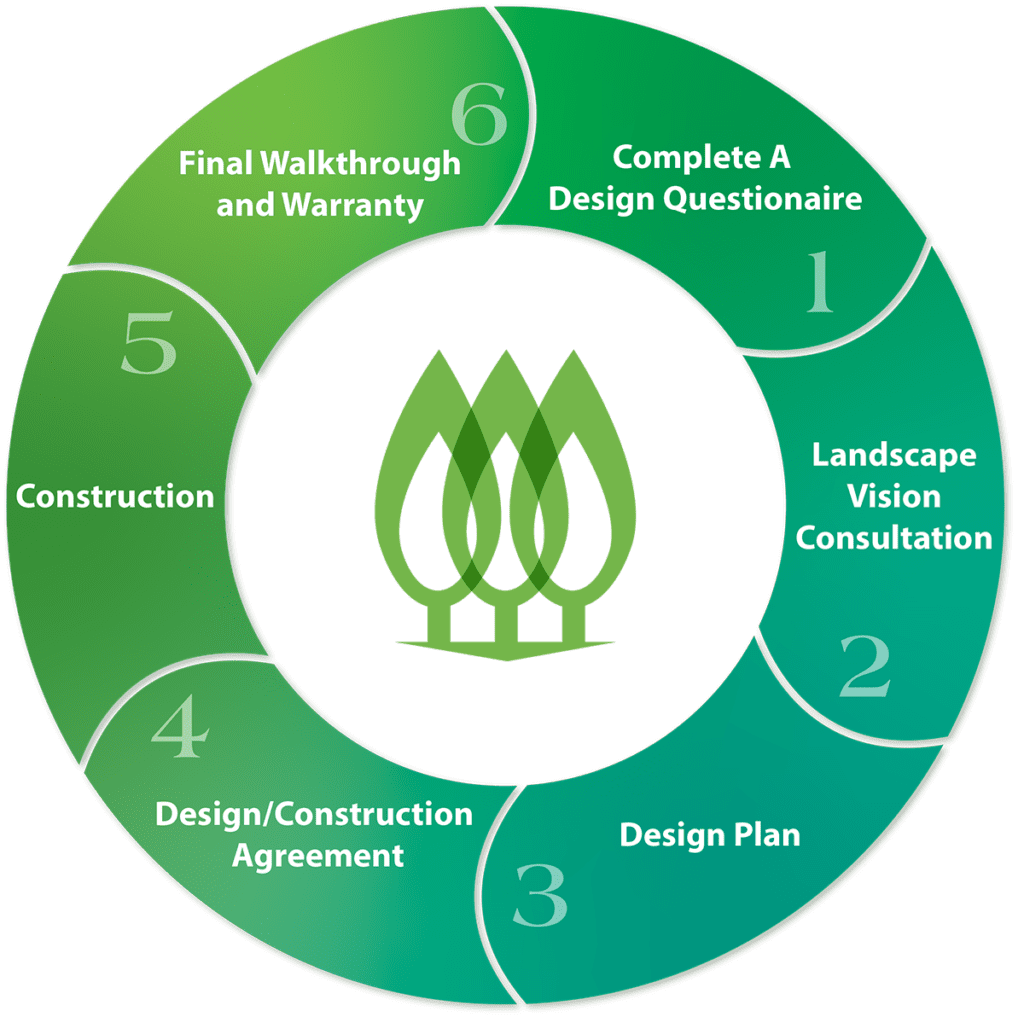 Your lifestyle is the keystone to a beautiful landscape design. Our client-centric process makes it easy for you to find design elements you love, express yourself, and get the custom landscape of your dreams. Start your journey by completing your design questionnaire.
Your satisfaction is our top priority across every stage of your landscape project. Your landscape designer will be heavily involved in the process and will be in frequent communication, keeping you fully updated on your project's progress. From start to finish, you'll rest easy knowing our team is handling all the logistics. Schedule a Landscape Vision Consultation Meeting today to get started.
We're Proud to Provide Nationally Certified Expertise to Our Local Community of Castle Rock, Colorado
We live and work in the South Metro and greater Parker, Colorado, area, and we love making this community even more beautiful. Our team brings landscaping expertise, a genuine love of Colorado's natural beauty, and commitment to detail to each of our residential projects in these service areas:
Join Our Team of Skilled Designers, Landscape Architects, Sprinkler Techs, and Builders
If you love creating beautiful landscapes in the Parker, Colorado, and South Metro area, browse our careers page for available positions. We're a family-owned business, and we care about our team. We are always looking for professional designers, architects, sprinkler technicians and skilled landscapers who want to advance their career and skills with our local landscaping company. Our company takes pride in treating our employees like family, providing advanced equipment and safety gear, and offering continuing education and training opportunities. Learn more about our benefits and available positions.
Calling Our Team Today Is The First Step Towards a Fully Custom Landscape that Meets Your Individual Needs with Style and Elegance
From functionality to style, everything you want in your landscape is unique to you--so why settle for anything less than a fully custom space designed by Castle Rock's premier landscaping team? With a modern approach to design and installation that emphasizes communication at every step of the process, and a goal to exceed our customer's expectations. When you entrust your landscape dreams to our expert team, you'll experience the joy of a simple, expedient process that leads to outstanding results. Call us today to get started!