We're Custom, Design-Focused Landscape Contractors Who are Beautifying Parker, Colorado, and the Surrounding Areas One Project at a Time
One of South Metro Denver's Finest Landscape Design & Installation Companies for Colorado's Custom Residential Properties
American Design & Landscape isn't just a landscaping company; we're a highly experienced group of professionals. We have been in business for over 50 years and have hundreds of years of cumulative landscape experience between our team members. Our years of experience are a critical part of how we make your landscape dreams come true. We're proud to be a woman-owned and operated business that strives to treat every employee and client as part of our family.
Our unique emphasis on communication and relationship building allows us to give you a landscape that perfectly suits your lifestyle needs, budget, and timeline. It also ensures that you'll always get honest, straightforward answers to all of your questions. We're passionate about our design-oriented process (one of our trademark services), which means your designer will be your primary point of contact and will visit your worksite regularly.
American Design & Landscape is proud to work with customers who have big ideas, intentional budgets, and excitement for pursuing the landscape of their dreams. We work on projects in Parker, Castle Rock, Centennial, and the surrounding areas. If our design-oriented approach sounds like the perfect fit for your ambitious goals, get in touch with our expert team today.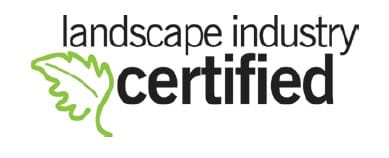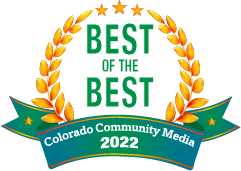 The History Behind American Design & Landscape
It all began in 1967 with our founders, the husband and wife team of Gary and Linda Smith.  Their 3rd generation ranching and farming roots in rural Nebraska prepared Gary and Linda for the hard work, dedication, and attention to detail that is necessary to build a quality client focused business.  Linda utilized her business administration knowledge, and Gary drew upon his farming experience coupled with his degrees in Art/Design and Biology, all of which proved to be a winning combination for starting their small landscape company in Denver, Colorado.  
Today, over 50 years later and now located in Parker Colorado, American Design & Landscape has become an award - winning residential landscape design and build firm, also offering commercial landscape maintenance services.  The company continues to grow and includes the 2nd generation of Gary and Linda's family and a number of other 2nd generation family members from the American Design & Landscape team.
Meet Gary D. Smith, The Man Behind American Design & Landscape's Unique Methodology
Our founder, Gary D. Smith, created American Design & Landscape to beautify Parker, Colorado, and the surrounding community one residential landscape at a time. He has over 50 years of experience in the landscape industry. Since opening over 50 years ago, our company has followed his guidance on customer service, commitment to excellence, and design-forward processes.
Our Team Includes a Variety of Experts, Each Uniquely Suited to Your Individual Needs
Kristina Smith-Becker
President
Kristina brings over 38 years of professional experience in the landscape industry.
Steve Bednarchik
Chief Landscape Designer
Steve earned a degree in Horticulture and Landscape Design and Construction. Steve holds over 35 years of experience including multiple industry certifications and award winning landscape projects.
Mike Morris
Head Landscape Architect
Mike has been a licensed architect for over 30 years earning six landscape awards for residential landscape design.
Jim Vogt
Operations and Irrigation Director
Jim is a certified landscape irrigation auditor with over 25 years of experience in irrigation design, installations, and operations.
Mike Wilson
Director of Landscape Maintenance
Mike holds multiple industry certifications and a degree in Horticulture and Landscape Design and Construction.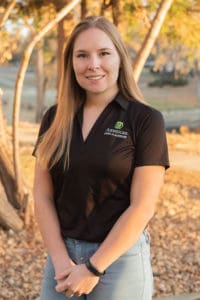 Tia Mower
Landscape Designer
Debby Gubbels-Stack
Accountant
Zane Norris
Account Manager
Jackie Miller
Administrative Assistant A/P and A/R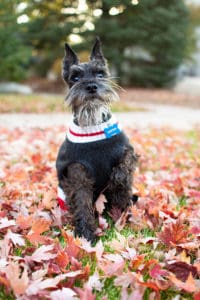 Jackson
Chief Snack Locator

Here's What Other Homes and Businesses Have to Say About Our Design-Focused Construction and Maintenance
Joanna and I thank you for a wonderful job. From start to finish the experience has again been wonderful. From the planning and communication to the effort of your employees including daily and final cleanup was excellent.
- Brett A.
Not only did they complete the job in a timely manner but also ended up going above and beyond with leaving my back yard looking better than when they arrived on the first day.
- Emily E.
ADL has been our landscape maintenance contractor for more than 7years now and they do a fantastic job.  I work with Michael and he is great.  He is responsive to our needs, returns phone calls quickly and shows a genuine concern for our property and the importance of keeping it looking beautiful.  He keeps us informed of the progress of all on going projects and sees them thru to fruition.  ADL uses quality plantings and products and is very reasonable in keeping our costs within reason.  They also do our snow removal during the winter and keep our streets and sidewalks clear and safe all winter long.  In short they are the best.  I would highly recommend ADL to any community and or individual any time.  In short they are the best landscape and design and landscape maintenance company out there. 
- Steve C.
We had quite a bit of landscaping done in our backyard and we were extremely impressed with American Design and Landscape. Mike did a great job putting together a plan as well as making great suggestions to us to help our maintenance be less. The project started right on time and the crew worked hard every day providing us with a beautiful new landscape. They also finished right on time and left our yard very clean. I'd recommend this company to anyone. We definitely will be using them for any future projects we have. Thanks American Design and Landscape!
- Ashley D.
Great company to work with. Easy to meet, on time and great design work!
- Michael H.
Customer satisfaction is our top priority and we work hard to foster great relationships. With timely communication, attention to detail, an organized and consistent work schedule with unmatched expertise, we will create a beautiful long-lasting landscape for you. Every project has the benefit of a dedicated landscape designer or landscape architect who is onsite regularly, ensuring that each project is handled efficiently. From start to finish, your landscape designer will guide you through our comprehensive landscape design and installation process, providing product samples, sharing 3D models and examples of past projects, as needed assistance coordinating with your HOA, and providing general consultation. Our goal is to leave you with a landscape that exceeds your expectations and increases the value of your home.
Our Mission, Vision & Core Values
See How Our Top Services Can Work for You, From Sustainable Design to Year-Round Maintenance
While we offer dozens of services that fit your individual needs, our top skills include:
We Design and Build Exceptional Landscapes With Our Simple Process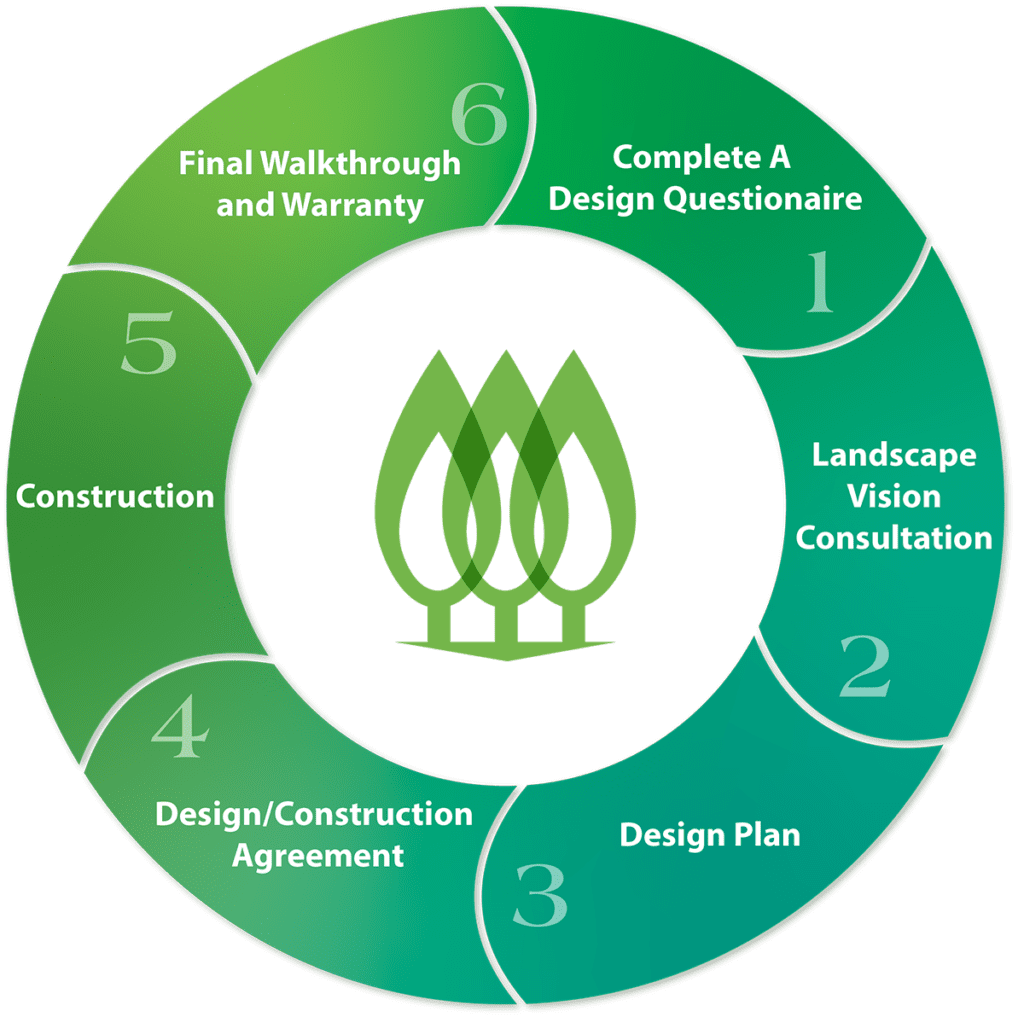 Your lifestyle is the keystone to a beautiful landscape design. Our client-centric process makes it easy for you to find design elements you love, express yourself, and get the custom landscape of your dreams. Start your journey by completing your design questionnaire.
Your satisfaction is our top priority across every stage of your landscape project. Your landscape designer will be heavily involved in the process and will be in frequent communication, keeping you fully updated on your project's progress. From start to finish, you'll rest easy knowing our team is handling all the logistics. Schedule a Landscape Vision Consultation Meeting today to get started.
We Are the Premier Landscape Contractors In and Around Parker, Colorado
We live and work in the South Metro and greater Parker, Colorado, area, and we love making this community even more beautiful. Our team brings landscaping expertise, a genuine love of Colorado's natural beauty, and commitment to detail to each of our residential projects in these service areas:
Explore our portfolio of beautiful custom landscapes and outdoor living spaces. Every project captures our teams' complete attention to detail and commitment to carry out our customers' unique visions for their outdoor spaces.
Calling All Skilled Landscapers to Join Our Tight-Knit, Education-Focused Family
Working for American Design & Landscape is more than just a job--it's your home away from home. From companywide BBQs to Top Golf parties, we invest in our community of employees, and with ample opportunities to enrich your skills, you'll constantly grow your expertise in the field. Check out our careers page to see current openings!
Working With Our Expert Team of Designers and Technicians Starts With One Simple Call
American Design & Landscape offers the unique opportunity to work hand-in-hand with a designer and craft the landscape of your dreams. From start to finish, we're right beside you every step of the way, and over 50 years of satisfied customers show that our results always exceed expectations. To get started with our expert team, request an appointment today!